This kit is called The Blues... hmm I wonder why lol
It is sized for taggers with papers at 600 x 600 pixels and elements sized accordingly. It is not suitable for printing.
Included are 11 papers and 17 elements.
I hope you will like it. Don't forget to leave me some love if you download it.
Dee xx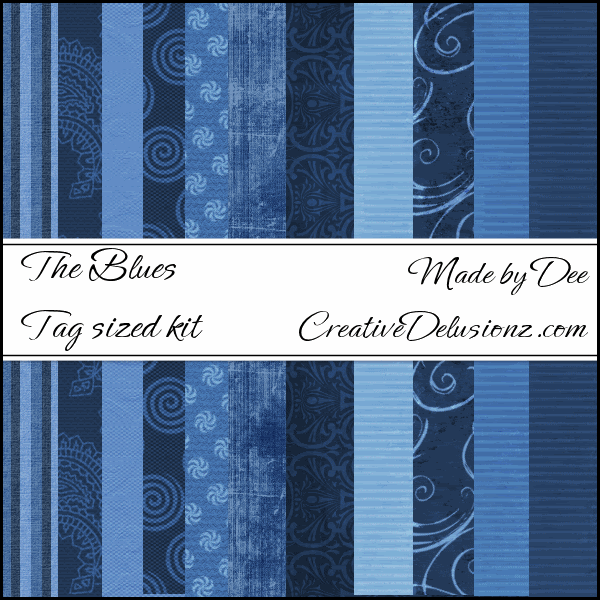 Download
here